Board Members…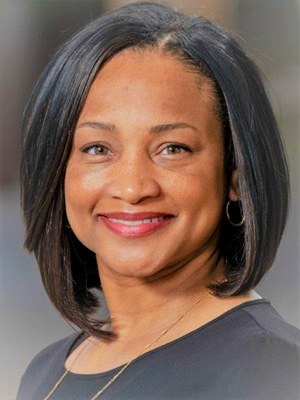 Carolyn Caldwell
Carolyn Caldwell is a Director of Finance and Certified Public Accountant with 6 years Big 4 and 20 years private industry experience. Most of her career has been focused on retirement accounting and employee benefit plan audits. This area of specialization has given her an opportunity to partnership across company functions and collaborate with external partners. Throughout her career, her focus has always been mentoring and teaching others to help them reach their best potential.
---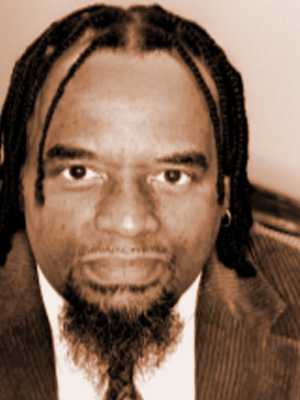 Dr. Steven Cureton
Professor of Sociology, The University of North Carolina, Greensboro. Author of four books. Research interests include the black experience in America. Teaching experience includes courses in Deviant Behavior. Juvenile Delinquency, Contemporary Gangs in America, African American Criminology and African American Social Thought. Professional Consultations with various law firms in areas dealing with capital murder, the death penalty, gangs, and discrimination.

Education: PH.D. Washington State University 1997, Master's Washington State University 1993, Bachelors North Carolina Agricultural and Technical State University 1990

Dr. Steven R. Cureton is currently a Professor in the department of Sociology at The University of North Carolina-Greensboro. He has been teaching in the sociology curriculum for 23 years. He has numerous journal publications, professional presentations, and community service endeavors. Dr. Cureton has recently published a book, Racial Reconciliation: Black Masculinity, Societal Indifference and Church Socialization (2020). Dr. Cureton has published three other books. The Social Construction of Black Masculinity: An Ethnographic Study in 2019. Additionally, Dr. Cureton's book Black Vanguards and Black Gangsters: From Seeds of Discontent to a Declaration of War was published in 2011 and Hoover Crips: When Cripin' Becomes a Way of Life was published in 2008. Essentially, his research concerns how the race variable impacts the American experience. Inclusive of his teacher-scholar production is the impact of black flight on permanent underclass blacks, negotiating black masculinity in various workplace, educational, money market, and subcultural environments, black gangsterism, race in the criminal justice system, race and lethal policing, and institutional and systemic racism.
---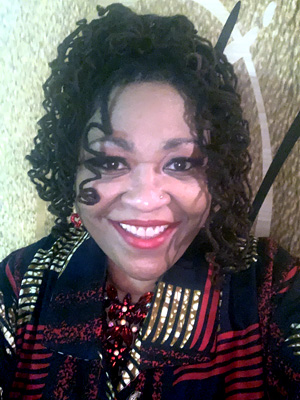 Dr. Marrissa R. Dick
Dr. Dick is a Lecturer and Program Coordinator for Aggies at the Goal Line and Distance Education for the Department of Liberal Studies at North Carolina A&T State University. She earned a Ph.D. in Educational Leadership and Cultural Foundations with a Specialization in Cultural Studies and a minor in Communication Studies from the University of North Carolina at Greensboro where her dissertation focused on Fantasy and Mis-Educative Experiences inside of the classroom. She earned a Master's degree in Adult Education with a Specialization in Training and Development from North Carolina Agricultural and Technical State University and she also holds a Bachelor's degree in Business Administration with a Specialization in Business Management from the first private HBCU, Shaw University in Raleigh, North Carolina.
Dr. Dick has worked in a collegiate setting for over twenty years in the capacities of administrator, adjunct lecturer, professional academic advisor, and, initially, an administrative assistant. As a professional academic advisor, she developed Strategies for Academic Success, a retentive course for students on academic probation. She utilized her professional administrative and retentive advisement experiences to form TranSiJon Consulting Services, Inc. to facilitate post-high school educational sessions that enlighten rising, first-year college students on avoiding the pitfalls of campus life. She is best known for exposing students to experiential learning while fostering a holistic and Othermothering classroom pedagogy.
Her academic interests include Mis-Educative Experiences and Micro-Aggressive Experiences in the American educational system. Specifically, Dr. Dick's research primarily focuses on Mis-Educative oppressions inside of the classroom as it relates to African Americans in education, and critical pedagogy. Her research also incorporates Fantasy Theory as a metacognitive defense for oppressive educational environments and qualitative narrative research that consists of phenomenology, autoethnography, and "accidental" ethnography. Her dissertation, An African American Woman's Educational Journey: Pragmatic and Pedagogical Practices of Fantasy supports her experiential study. Remaining true to her discipline in fantasy, Dr. Dick has authored five African American Contemporary Christian Romance Novels entitled Angel Fire, Cousins, Déjà vu Desires, Letters, and Them's Eve's Daughters.
Her family is extremely important to her and she enjoys spending quality time with them especially with her great nieces and nephews. She also enjoys traveling to the Caribbean, attending church, and cooking.
---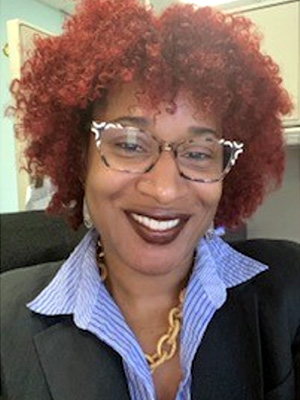 Nicole Williams
Nicole Williams is an accountant with two decades of experience in the public and private sectors in fields varying from utilities, manufacturing, not for profit and healthcare. Her position has allowed her to encounter people from all walks of life which has provided her the ability to find a common thread with almost anyone. Throughout her career she has undergone uncomfortable situations that have shaped her personal and professional development and has attributed to becoming an overall staple to her core. Her best accomplishment and person she's most proud of is her daughter, Cailyn. Nicole strives to be the best example of what a fulfilled Black woman looks like to her daughter by living out her truth in her daily walk of life. Her passion can be sampled in an extraordinary culinary delight for anyone that crosses her doorstep. Nicole's mantra is complete wellness – financially, emotionally, physically and spiritually.